Retail And Outdoor Branding Company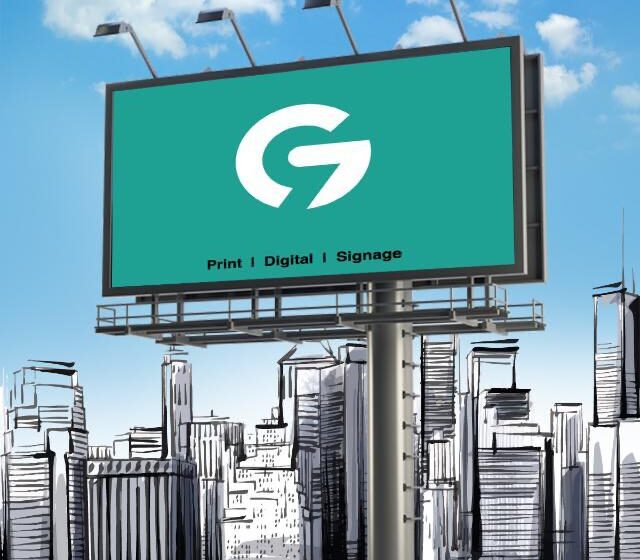 G9 Advertising Co is a leading retail branding and signage manufacturing company based in South India. With over 20 years of experience and as an authorized LG converter, they provide high-quality signage solutions to a diverse range of clients across various industries. Their team of skilled professionals offers customized solutions and comprehensive branding and design services, including storefront signage, wayfinding signs, logos, and graphics. G9 Advertising Co is a trusted and reliable partner that helps businesses enhance their branding and marketing efforts, stand out in the marketplace, and achieve their goals.
G9 ADVERTISING -KARNATAKA
BANGALORE : NO.62, SHOP NO.5,MUTHUKUTTY LAYOUT LAKSHMIPURA CROSS,NEAR KALATHOOR GARDEN BANGALORE-560097 Karnataka ,INDIA
MAIL ID- g9bangalore@gmail.com Mobile : 8095443434 ,8095753434
GST IN- 29AIWPM2362F1ZT
G9 ADVERTISING – KERALA

KOCHI : 1/346- A, MALIYEKKAL BUILDING, MAMALA -KAKKAD ROAD,MAMALA .P.O,THIRUVANIYOOR PANCHAYATH, ERNAKULAM,KERALA-682305 INDIA
MAIL ID- g9advertising@gmail.com, g9kerala@gmail.com Mobile 8129187722, 8129087755
GST IN- 32AIWPM2362F1Z6
G9 ADVERTISING – TAMILNADU

TIRUPPUR : 2/128-9,AMMAN COMPLEX , NH 544 Main Road THEKKALOOR .PO AVINASHI -TALUK , Tiruppur -(DIST) COIMBATORE ,TAMILNADU – 641654 INDIA
MAIL ID- g9coimbatore@gmail.com Mobile : 9895444811
GST IN- 33AIWPM2362F1Z4
CHENNAI : 22 Near Hotel MM's Chennai Gateway Jawaharlal Nehru Road, Junction, Koyambedu, Chennai, Tamil Nadu 600107 INDIA g9coimbatore@gmail.com Mobile : 9895444811
OUTDOOR AND RETAIL BRANDING AGENCY IN INDIA
AIMOOH MEDIA INDIA PVT LTD
NO.35,HOUSE NO.882,MES RING ROAD MUTHYALANAGAR, BANGALORE KARNATAK -560054 INDIA
MAIL ID- aimoohbangalore@gmail.com, Mobile 8129187744
GST IN- 29AARCA1845M1Z1 BANGALORE, CHENNAI ,COIMBATORE, HYDRABAD KOCHI
OUTDOOR AND RETAIL BRANDING MAGAZINE IN INDIA.
ARNON MEDIA PVT LTD
35 HOUSE NO.882 SREE GANGA ,DREAMS MES OUTER ROAD, MUTHYALAMMA NAGAR BANGALORE KARNATAKA -560054 INDIA
MAIL ID- arnonmedia@gmail.com Mobile : 9400334811
GST IN- 29AAOCA7208H2ZD
ARNON INTERIORS
35 HOUSE NO.882 SREE GANGA ,DREAMS MES OUTER ROAD,MUTHYALAMMA NAGAR BANGALORE KARNATAKA -560054 INDIA
BANGALORE-560054 INDIA arnoninteriors@gmail.com, mobile : 8095443434
OUTOOR MEDIA KERALA
AIMADS & EVENTS CODOOR NO.IV/324, EDAMANA BUILDING, SEAPORT AIRPORT ROAD,
COCHIN PALACE P.O,KARINGACHIRA-682301,Kerala INDIA
MAIL ID- aimadskochi@gmail.com,g9kerala@gmail.com Mobile 8129187744
GST IN- 32AIWPM2362F2Z5
CLOTH PRINTING VINYL PRINTING KERALA
G9 SIGN & PRINT
IV/324 A,EDAMANA BUILDING, SEAPORT AIRPORT,IRUMPANAM ROAD, COCHIN PALACE P.O,KARINGACHIRA-682301 Kerala INDIA
MAIL ID- g9printing@gmail.com,g9kerala@gmail.com Mobile :8129187733
GST IN- 32AIWPM2362F3Z4
ARNON MEDIA YOUTUBE CHANNEL
ONLINE MAGAZINE
https://www.magzter.com/IN/Arnon-Media-Pvt-Ltd./Arnon-Media-Marketing-Branding-and-Advertisements-Review/Business/
please join online https://www.facebook.com/arnon.media/?ref=bookmarks https://www.instagram.com/arnon_media_magazine/ https://www.facebook.com/alexaimkochi https://t.me/arnonmedia